Teams and workgroups need to continually hone their communication and customer service skills to best serve their external and internal customers.  They need to be re-energized to maintain their effectiveness. Our workshops will help: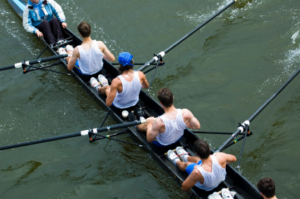 Sharpen group problem-solving skills.

Increase cooperation and productivity.

Improve handling of difficult situations.

Build trust among team members.

Increase effectiveness of group dynamics.

Give new life and spark to your group.
Here are some of our most popular topics you can incorporate into your team-building workshops.

Team Communication Skills.
DISC Behavior Styles and Your Team.
Your Team Culture – What's Working and What's Not.
Is Your Perspective Showing?
Leveraging Individual Strengths to Form Group Strategies.
Building Trust.
Establishing Productive Norms for Success.