Building Extraordinary Teams of the Future Through Training, Consulting and Coaching
Key Innovative Business Solutions trains and coaches business leaders, human resource professionals, managers, supervisors, and employees to improve essential people skills and maximize organizational, professional and personal performance.
We offer tailored workshops, individualized executive coaching, and organizational consulting to businesses across the country. When you work with Key Innovative Business Solutions, you can be sure you are receiving outstanding service, practical solutions, and exceptional value for your investment. Your competition is looking for an edge. Let us help you find yours first.
Successful leaders know that training pays off with results that positively impact your bottom line. Don't sabotage your own success by underestimating the importance of this strategic tool in accelerating your success.
With the globalization of business, people skills are taking on an increasingly important role in the success of every organization. It is not good enough to just be proficient in the technical skills necessary to do your job. You must demonstrate your expertise in dealing on an interpersonal level with clients, managers, vendors and coworkers from diverse backgrounds.
Our Commitment
We strive to provide our clients with unmistakable value for their investment of time, money and human resources. We are committed to making our solutions for you focused, pertinent, creative, timely, engaging, and successful. We offer our clients nothing less than personalized attention, exceptional quality, our full commitment, observable results, and outstanding value. We appreciate your business and are honored to be able to serve you. 
Comments from Recent Workshops
"Lynn was professional and personable. She kept it running smoothly, on track, and FUN! She has a great voice, great slides, and understanding with group dynamics and leadership."
"Looking forward to working on some of my DISC traits so that they fit more of the team. I did learn something and it even involves my life at home with the husband. He will be happy to see me make some adjustments."
"I found it to be the most practical of all our retreats to date."
"The workshop forced introspection and interaction with other faculty."
"I know this workshop will make a difference for our team. This is a great product and will help with consistency within our group."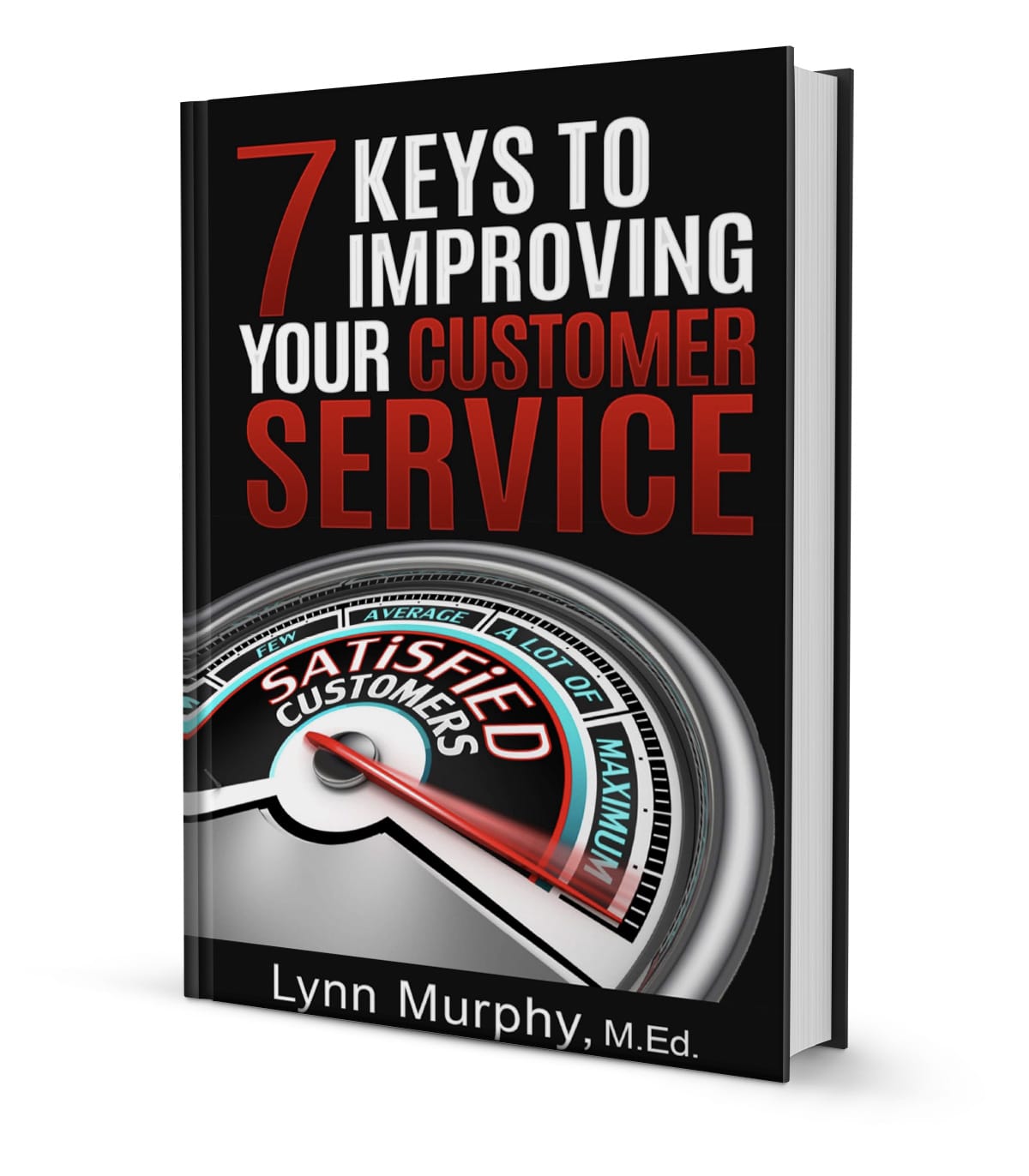 Get Your Free Guidebook
Sign up and receive the latest news and updates as well as receive the complimentary PDF guidebook, 7 Keys to Improving Your Customer Service.